Toutes les informations que vous trouverez dans cet article viennent de cette source :
Welcome To Battlefield 2042 :
---
Battlefield est plus grand que jamais. En utilisant la puissance des consoles de nouvelle génération et du matériel PC le plus récent, chaque match mettra en vedette jusqu'à 128 joueurs sur Xbox Series X, Xbox Series S, PlayStation® 5 et PC. Sur Xbox One et PlayStation® 4, les cartes et les modes seront optimisés pour une expérience à 64 joueurs.
Trois expériences multijoueurs distinctes
Dans l'expérience All-Out Warfare de Battlefield 2042, Conquest et Breakthrough, les favoris des fans, font à nouveau leur retour.
Dans Conquest, deux équipes se battent pour contrôler divers points de la carte afin de réduire à néant la force de l'ennemi. Breakthrough oppose une équipe d'attaquants à des défenseurs, les attaquants devant capturer tous les secteurs de la carte pour vaincre les défenseurs et gagner.
En utilisant l'échelle de carte accrue de Battlefield 2042, les matchs de conquête contiendront désormais plusieurs zones plus petites, appelées secteurs. Chacun de ces secteurs consiste en un regroupement de points de contrôle, remplissant chaque carte avec encore plus de batailles se déroulant simultanément au cours d'un match. Des options étendues de véhicule et de traversée ont également été ajoutées au mélange pour simplifier la navigation dans ces grands espaces.
Autre nouveauté, l'introduction des soldats IA (intelligence artificielle) dans la série. En tant qu'expérience multijoueur uniquement, il est important pour nous de vous permettre de jouer à Battlefield 2042 quand et comme vous le souhaitez. Voici à quoi cela ressemble dans l'expérience All-Out Warfare de Conquest and Breakthrough :
Multijoueur – Les soldats IA sont utilisés pour les capacités de remplissage du serveur, garantissant que vos matchs restent complets, quel que soit votre emplacement.
Co-Op – Vous permet de jouer avec des amis, contre des soldats de l'IA.
Solo – Si vous souhaitez perfectionner vos compétences en multijoueur, vous pouvez même jouer seul contre des soldats de l'IA.
Et enfin, un rappel sur les deux autres expériences multijoueurs distinctes à venir dans Battlefield 2042. L'une est en cours de construction par notre équipe à Los Angeles, que nous vous montrerons à EA Play Live le 22 juillet. Et enfin, Battlefield 2042 présentera Hazard Zone, un tout nouveau mode de jeu Battlefield dont nous sommes ravis de parler plus tard cette année.
---
---
Situé dans un futur proche, le monde a changé. Les États-Unis et la Russie sont à nouveau au bord de la guerre alors que les nations luttent pour les ressources. Alors que des pays entiers s'effondrent, les gens se retrouvent sans nation à appeler chez eux. Ces nomades sont connus sous le nom de Non-Patriés (« No-Pats »), un groupe diversifié de personnes qui se sont réunies dans divers groupes à travers le monde afin de survivre au nouveau monde turbulent.
Dans Battlefield 2042, vous incarnez des soldats non-rapatriés dotés de compétences uniques qui ont pris les armes pour protéger les ressources mondiales en déclin telles que la nourriture, l'eau et l'énergie. Ils sont connus sous le nom de spécialistes, chargés du trafic d'informations et de fournitures, et d'effectuer des missions militaires qui servent les intérêts géopolitiques de No-Pat. Chacun de ces spécialistes uniques a sa propre spécialité et caractéristique que vous pouvez utiliser pour vous donner l'avantage au combat.
Les spécialistes marquent un changement par rapport aux chargements des jeux Battlefield précédents. Chaque spécialiste a désormais une spécialité et un trait qui sont liés à sa classe d'assaut, d'ingénieur, de reconnaissance ou de soutien.
Ces spécialités et traits sont propres à leur spécialiste respectif, ce qui signifie que pour votre équipement, vous pouvez désormais le personnaliser entièrement à votre guise :
Arme principale
Équipement (objets que tout le monde peut utiliser comme une caisse médicale ou une caisse de ravitaillement)
Arme secondaire
Jetable (comme Frag ou Grenade incendiaire)
Le type de classe ne limitera plus les armes, l'équipement ou les objets jetables que vous pouvez équiper, vous offrant plus de flexibilité que jamais dans la série en ce qui concerne les chargements. Vous pouvez également enregistrer ces chargements personnalisés et les sélectionner pour tout spécialiste avec lequel vous souhaitez jouer.
Semblable à la personnalisation de votre équipement, vous pourrez également personnaliser l'apparence de votre spécialiste. Vous aurez la liberté de choisir comment vous souhaitez vous démarquer sur le champ de bataille. De nombreuses options de personnalisation seront disponibles pour garantir que votre spécialiste ne ressemble pas aux autres joueurs, et vous pouvez vous attendre à plus de détails sur la personnalisation à une date ultérieure.
« Avec les spécialistes, nous sommes ravis d'offrir à nos joueurs plus de flexibilité que jamais pour personnaliser leurs équipements et s'adapter aux situations sur le champ de bataille », a déclaré Daniel Berlin, directeur du design sur Battlefield 2042.
Au lancement, vous pourrez incarner 10 spécialistes uniques. Nous en avons sélectionné quatre pour vous donner un aperçu :
Webster MacKay
Le survivant des loups solitaires MacKay est tout au sujet de la traversée. Son grappin lui permet de manœuvrer plus librement sur la carte, tandis que son trait de spécialiste (Nimble) empêche une pénalité de mouvement lors de la visée ou de la tyrolienne.
---
Wikus 'Casper' van Daele
Technologiquement averti et adepte des subterfuges, les capacités et l'équipement spécialisé de Wikus font de lui une ressource énorme pour toute équipe. Son drone de reconnaissance OV-P peut désigner des cibles pour les armes de verrouillage, repérer les ennemis proches et faire exploser des explosions EMP. Le trait de Wikus (Capteur de mouvement) l'alerte de l'approche d'ennemis, à la fois au sol ou en pilotant son drone de reconnaissance. Cela fait de lui un maître absolu de la connaissance de la situation.
---
Maria Falck
Véritable infirmier du groupe, le pistolet Syrette S21 de Maria tire une seringue qui peut soigner ou ranimer les amis à distance et avec une vitesse accrue, ou endommager les ennemis. Son trait de chirurgien de combat la distingue des autres spécialistes en lui permettant de faire revivre ses alliés tombés au combat en pleine santé.
---
Piotr « Boris » Gouskovsky
Une nécessité pour toute escouade, les compétences en ingénierie de Pyotr lui permettent de placer une Mitrailleuse SG-36 pour défendre des emplacements, tandis que son trait Sentry Operator rend sa Mitrailleuse encore plus efficace au combat lorsqu'il se tient à proximité. De plus, tout ennemi sur lequel la Mitrailleuse se verrouille sera repéré pour Pyotr.
Mais ce n'est qu'un avant-goût de la liste des personnages compétents de Battlefield 2042 ! Nous aurons plus de spécialistes à vous montrer dans les mois à venir.
---
Parallèlement à l'augmentation du nombre de joueurs, les espaces de ces bacs à sable augmentent également, ce qui permet de répartir davantage de véhicules et de batailles sur toute la carte. Avec une échelle et des choix de gameplay sans précédent, chaque carte est spécialement conçue pour offrir une expérience unique qui a un impact direct sur la stratégie pour vous et votre équipe. Les champs de bataille ont plusieurs zones de combat distinctes logées dans un seul espace de jeu et cet espace supplémentaire signifie plus de variété et un gameplay de véhicule plus significatif.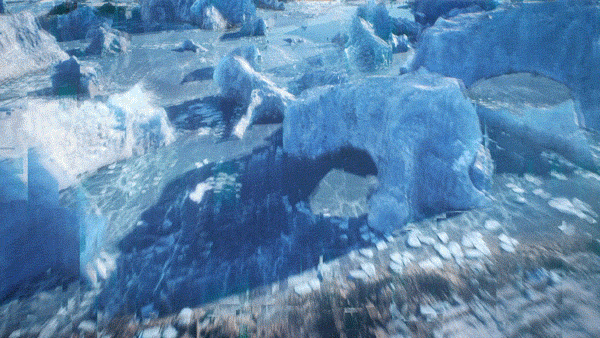 Voici un bref aperçu de Breakaway, qui se déroule en Antarctique. Avancez prudemment sur cette carte dynamique, où l'extraction de pétrole a transformé la zone de congélation en un point chaud stratégique. Profitez des réservoirs de carburant et des silos destructibles qui créent des champs de débris et des incendies permanents lorsqu'ils sont détruits.
---
---
Battlefield a bâti son nom sur le fait d'être un bac à sable chaotique où vous êtes encouragé à utiliser l'énorme arsenal d'armes, de véhicules et de capacités à votre disposition sur un champ de bataille regorgeant d'opportunités stratégiques et de liberté pour les joueurs. Battlefield 2042 apporte une multitude de nouvelles améliorations à la série
Des événements massifs, tels que des tornades capables de fouetter les spécialistes sur la carte et d'exploser des fusées spatiales, auront un impact sur la carte devant vous. Modifier les espaces sûrs et vous obliger à vous adapter au champ de bataille en constante évolution avec vos gadgets et même utiliser des forces de destruction aussi puissantes pour faire pression sur l'ennemi.
« L'amélioration apportée par la nouvelle génération de technologie de console nous a permis de rendre le monde de Battlefield plus grand que jamais », déclare Daniel Berlin, directeur du design. « Les événements dynamiques encourageront constamment les joueurs à s'adapter aux situations et à créer ces moments Battlefield que nous J'ai appris à connaître et à aimer la franchise. »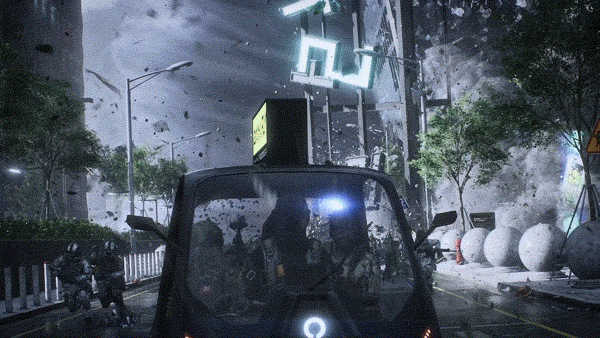 ---
---
Armes et accessoires
Pour réussir sur le champ de bataille, chaque spécialiste devra utiliser tout son arsenal, des armes puissantes aux gadgets utiles et un large éventail de véhicules. Battlefield 2042 apporte un nouveau niveau d'agence de joueurs à Battlefield, vous donnant accès aux modifications d'armes et aux outils dont vous avez besoin à tout moment d'un match. Peu importe où vous vous trouvez, vous pouvez équiper vos armes en temps réel avec les modifications que la situation appelle via le menu Plus.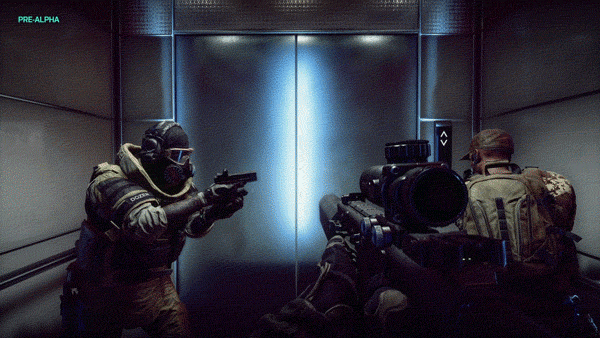 Vous pourrez manier des fusils d'assaut, des SMG, des LMG, des DMR, des fusils de chasse, des fusils de sniper, des pistolets et des munitions explosives. Les armes ne sont plus limitées par les chargements, chaque spécialiste étant capable de manier n'importe quelle arme. Selon l'arme utilisée, vous avez jusqu'à quatre catégories de personnalisation :
Portées/vues
Muselières/canons
Types de munitions/magazines
Attaches sous le canon
Gadgets
Alors que chaque spécialiste a sa propre spécialité, comme Mackay et son fidèle grappin, les objets classiques de Battlefield seront accessibles à tous les spécialistes, y compris l'explosif C5, la mine antichar et la grenade à fragmentation.
Mais un jeu Battlefield ne serait pas complet sans un nouveau matériel. Nous aimerions vous présenter Ranger, un compagnon agile et mécanisé qui peut être appelé pour vous suivre fidèlement au combat.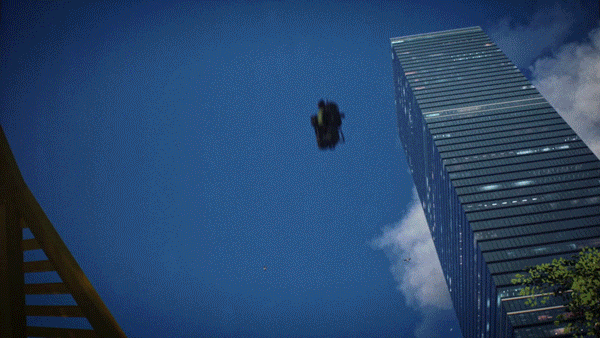 Véhicules
Le gameplay véhiculaire reste une partie essentielle de l'expérience Battlefield. Et avec Battlefield 2042, vous aurez accès à des véhicules tels que des jets, des aéroglisseurs, des chars, des transports de troupes, des voitures blindées et le retour tant attendu des hélicoptères.
Une autre nouveauté de Battlefield 2042 est le système d'appel de véhicules, qui vous permet de larguer des véhicules où que vous soyez sur la carte, au lieu de les frayer. Ce système vous permettra plus de liberté que jamais pour naviguer dans les vastes espaces et terrains de Battlefield à la recherche d'un avantage tactique. Nous revenons également aux racines de Battlefield où vous pouvez à nouveau trouver des véhicules sur le champ de bataille, au lieu de les activer à partir de l'écran de déploiement.
Dans Battlefield 2042, vous pourrez appeler n'importe quel véhicule à l'endroit où vous vous trouvez sur la carte, vous offrant ainsi plus de mobilité que jamais.
---
---
Nous adoptons une nouvelle approche du service en direct avec non seulement un engagement envers le nouveau contenu, mais aussi un objectif d'améliorer l'expérience Battlefield à travers des saisons qui continueront à construire le monde de Battlefield 2042.
« Dans Battlefield 2042, nous continuerons notre engagement à garder la communauté unie pendant le service en direct », déclare Ryan McArthur, producteur principal sur Battlefield 2042. « Au cours de notre première année, nous prévoyons de proposer quatre saisons, chacune faisant évoluer le bac à sable, tandis que livrant son propre Battle Pass, spécialiste et bien plus de contenu que vous êtes en droit d'attendre d'un jeu Battlefield.
Nous allons faire évoluer notre monde et développer la fiction à travers des saisons, chacune d'une durée d'environ trois mois. Chaque saison viendra avec un nouveau Battle Pass gratuit et payant, offrant un nouveau contenu à poursuivre. Cela signifie également que tout le monde peut progresser vers l'obtention de tout le contenu qui a un impact direct sur le gameplay, comme les spécialistes, grâce à un jeu naturel.
Au cours de notre première année de service en direct, nous proposerons quatre saisons, avec quatre passes de combat, quatre nouveaux spécialistes, ainsi que du contenu plus récent.
Nous aurons plus à partager sur les plans post-lancement du jeu et notre première saison de contenu avant son lancement plus tard cette année.